The middle ground between door-to-door and port-to-port shipping is referred to as door-to-port shipping. The pre-carriage and main run of the transportation process are handled by the freight forwarder.
In other words, the merchandise will be picked up from the exporter's location and delivered to the origin ocean port or airport. To handle the initial stages of shipping, the freight forwarder will use multi-modal transportation, such as a truck and vessel. At the destination port, the importer will be in charge of inland transportation.
Exporters that lack the means to arrange transportation from their location to the chosen port of origin benefit from door-to-port international shipping.
At Move Leaders, we offer exceptional door-to-port services for our clients.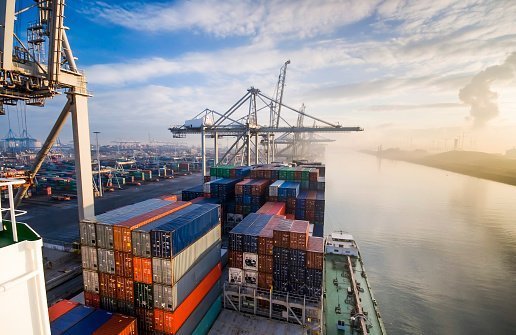 How Does it Work?
In a door-to-port relocation, we'll help you with every step, from having your belongings picked up at your door to their arrival at the new port.
We will take up your possessions from your door once you have made your reservation and chosen a date for the delivery of your home items.
Any furniture removal you consider required will be done by us.
To protect your possessions at sea, we'll pack everything as securely as we can.
Your home items will be delivered to the port, and we'll take care of any paperwork or documents required for customs clearance.
From the port of origin to the port of destination, we will handle the maritime transportation.
Your household items will be waiting for you to pick them up when you get at the port of destination.