Slide Background
Local residential services
Slide Background


Corporate Moving Services
Slide Background


International Moving Services
The moving process begins from pick up service at client's residence
Slide Background
All risk and total loss coverage
Slide Background
Move leaders cargo management
Our Movers And Packers Make Your Moving And Packing Easier!
Move Leaders is one of the top movers and packers in Qatar. We work quickly, efficiently, and on time. Since 2019, we have provided dependable service. Get a quick removal quote and relocate with confidence.
The most affordable moving services are provided by our moving company, which is based in Qatar. We provide a variety of services, such as office moving, employee relocation, door-to-port, etc.
Move Leaders was established with the aim of putting forward impeccable, high quality moving and packing service. Through the years we have gained knowledge and expertise and evolved into the finest movers and packers in Qatar. At affordable rate without compromising on quality we provide a comprehensive plan of action required for any kind of moving. Our pre move consultant team will discus and coordinate with each of our customer to provide the most suitable customised plan and budget. Apart from moving service we also offer a wide scope of other services too. Our service ranges from Custom Broking, Project Cargo Handling, International and Domestic Relocations, Warehousing, Import and Export Consolidation, Logistics and many more. We have an expert team, outstanding infrastructure, top rated equipments, first class packing and latest technology to ensure perfection at each stage of service. Our diligent and extraordinary service has made us the most preferred moving companies in Qatar. 
Having operations worldwide we are associated with renowned partners and affiliates. Being the best movers and packers in Qatar all types of freight land, sea and air cargo is handled by us flawlessly. Support is also extended to cover all the related work with regard to the main service offered. Complying with all laws, Move Leaders coordinates and manages all its services excellently and is therefore one of the top rated moving companies in Qatar.
We have outlined goals for becoming the most client-focused movers and packers in Qatar. In order to give our clients a completely professional, hassle-free service, we have strict norms of behaviour. With our top-notch service, we hope to relieve our valued customers' problems and help them feel less anxious.
Expert Team
Having a mover coordinator is one of the most important aspects of a successful and seamless move, and at Move Leaders, we provide the best experienced crews.
Upfront Rates
Delete all of your knowledge of movers. We are up front and honest about our pricing. In other words, we won't charge you anything over and above what we agreed upon.
Fully Insured
We are completely insured here at Move Leaders. Consequently, you may relax knowing that you are in capable hands. Additionally, handled by our qualified movers and packers in Qatar.
Professional Movers
The movers must complete professional packing services and receive days of training before they are ready to transport furniture and boxes into and out of a home.
Easy to Unpack
It might be entertaining to unpack and arrange your belongings at your new residence. When everything is properly labelled and packaged, it will be really simple. But hey, if you don't have the time to do it, you can also leave this to our professionals.
Book your needed services over phone or online.
Get professional packing supplies delivered to your doorstep
Meet the seasoned movers and packers in Qatar and let them handle the packing.
Take advantage of your fully insured loading, transportation, and unloading processes.
Sit back and relax.
A Global Moving And Storage Company
Professional Packing Services
Goods and commodities have to be packed with responsibility. Both small and large consignment has equal importance. Move Leaders offers the most....
Domestic Move Services
LOCAL RESIDENTIAL MOVING Move Leaders, your trusted mover, is a locally owned and operated business with the industry experience and expertise you can trust....
Corporate Moving Services
Confused and concerned on relocating your office to a new place. Move Leaders the topmost office relocation company Qatar is at your service....
Employee Relocation
Companies often relocate employees on numerous bases. Promotion, knowledge transfer, retention of the employee, better talent pool, to fill up a position....
International Moving Services
Moving to a new country can be exiting as well as stressful. Settling in a country is not easy. It is a demanding process which needs to be carried out carefully....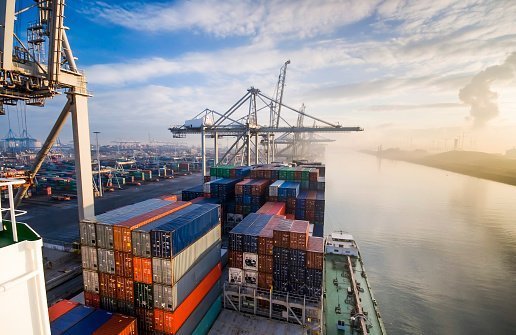 Door-To-Port
The moving process begins from pick up service at client's residence Our moving crew will professionally packed, protect and label your household items...
Port-To-Door
Along with freight services in Qatar by land and air cargo comprehensive port service is also offered by Move Leaders. Port to Door freight and logistics....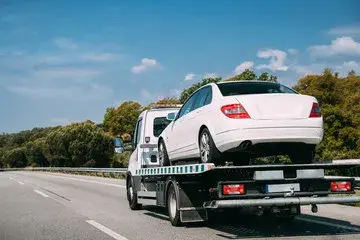 Motor Vehicles Export
Move Leaders help in exporting vehicles conveniently to anywhere in the world from Qatar. Notable among the car exporters in Qatar....
Marine Insurance
Marine insurance takes care of any damage or loss of goods occurring during any marine transportation. Even though marine transportation is cost effective...
A Global Moving And Storage Company